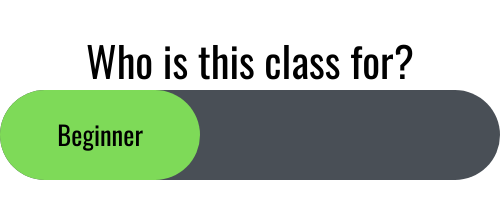 Ready to get started?
Our curriculum doesn't come from textbooks, it comes directly from practicing industry experts. Our system of teaching is hands-on and up-to-date with current practices.
Course Description
In this class, you'll learn how to make a website using WordPress.
The ultimate goal of this course is to get you comfortable with and excited about the world's number one CMS. (And to learn what a CMS even is).
We think you'll be amazed to find how easy it is to build a site that really looks and functions like the websites you use every day.

What you will do in the class
Here's roughly how our lessons will be laid out:
20 minutes to an hour learning about whatever we'll be doing that day.
An hour and 40 minutes applying what we learned to our own projects
Finally time for wrap-up and questions
Jake Hinton Lives in Northern California with his wife and two children.
He served in the Marine Corps Bomb Squad for eight years, and worked as a financial advisor for an investment company before getting into web development in 2014.
Jake has since become an expert in SEO (Search Engine Optimization), SEM (search Engine Marketing) and online planning and strategy.
Jake has also taught SEO, SEM and website development in colleges, high schools and adult trade schools.
Jake helps the team research, plan and manage the sales of tens of millions of dollars of ecommerce products and services each year across multiple industries.